WELCOME TO THE OFFICIAL & ORIGINAL VOLVO ENTHUSIASTS CLUB
(ESTABLISHED 1989)
PLEASE BE AWARE CERTAIN INDIVIDUALS ARE CONTACTING OUR MEMBERS AND ADVERTISERS PURPORTING TO BE 'US' THE VOLVO ENTHUSIASTS CLUB, AS FOUNDED IN 1989 and in continuous operation since.
These claims and statements are not from us please do not be taken in on events magazines letters email or Facebook if our official logo is not shown and our web addresses volvoenthusiastsclub.co.uk or classicvolvos.com are not included.
COME AND SEE. THE REAL VEC!!!!!!!! LATEST CLUB EVENTS GUIDE! PDF CLICK HERE PLEASE >>>>>

Welcome to our New Website, we will be adding more of our archived Events & Past Awards, Club Focus, Members Memories & journeys and much more over the coming months as well as technical data refinements. With access to over 30 years of Classic Volvo data and memories we hope you find it a useful resource to help you enjoy your Classic Volvo even more.
THE VEC National Gathering Sunday 19th September - great to get out at last!
The Volvo Enthusiasts Club National Gathering 2021 at Apley Farm Shop, Nr Bridgnorth, Shropshire was a great day out for members attendees friends and family.
This was our Club's National Gathering, which due to Covid restrictions moved to September rather than our usual June date, so that we were able to provide a safe environment for all our Members.
Our National Event this year was held at the great venue of Apley Farm Shop - see more in News:- (click)
FOR MORE INFORMATION ON ANY CLUB EVENT CONTACT vec.volvo@gmail.com
Come and see the REAL VEC at the Lancaster Insurance Classic Motor Show, with Discovery 2021 on stand 5-455. LOGIN to Members area for your discount code!
Advertisers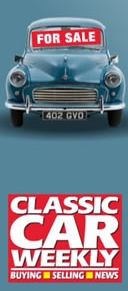 CLUB CONTACTS
Our Principal Club Contacts
Founder/Hon President
Membership & Vehicles Data & Records
Club Area Representatives
South West Contacts
Northern Area Contacts
Southern Area Contacts
Scotland Area Contacts
Like to become a regional or technical coordinator, show and event stand volunteer then please call Sean on 0751-995-4151 or vec.volvo@gmail.com