Dorset Three Counties Rally on Sunday 6th May
Three Counties Rally on Sunday 6th May
Back to adverts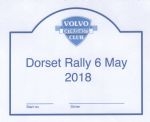 Thanks to the great efforts of our Southern Regional Representative Ove Ericsson, Members of the Volvo Enthusiasts Club enjoyed a great Day Out touring the wonderful villages and country roads of the Wiltshire, Dorset and Hampshire borders.
The event, held annually on the May Bank Holiday Sunday, is now in its third year and continues to grow in popularity with this year being our best turn-out so far, comprising of 12 Volvo's including Jensen Built P1800's, 2lt 1800's, a cowhorn 1800S, a very rare 144 Grande Luxe, a C70 Convertible, a 360GLTand an 850T5 Estate.
Starting point for the tour was The Benett Arms at Semley, near Shaftsbury where Members were treated to freshly baked homemade scones, jam and cream plus lots of tea and coffee, all courtesy of the Club.
Kevin with ST 1 aka 71 DXC, the original TV Saint car was on his arrival quickly asked to work his magic on a Member's 1800 whose boot would not open due to the lock coming apart inside the car. Kevin with the aid of various tools from boxes in the assembled car soon had the boot open and the members were then able to retrieve their needed items from the boot. With the Boot handle removed by Kevin for the rest of the tour the owner and wife were able to join us – perhaps we should rename Kevin – Merlin!
After enjoying the lovely refreshments, Ove introduced the event and that this year there would also a treasure hunt, with things to find on route – the winners getting a prize at the finish.
Setting off in small groups we spent the morning enjoying the country lanes and scenery before arriving at a lovely country pub for lunch. With the excellent weather, not a cloud in the sky, this was taken in the pubs garden, where members sat and discussed their various Volvo stories.
The final leg of the tour took in the New Forest and ended at pub in the lovely village of Romsey – a perfect end to a perfect day which all enjoyed.
Many thanks again to Ove and Family for organising another great Dorset Rally and to all those who came along from as far afield as Kent, Northampton and the Midlands.
See you all next year – Same time, same Bank Holiday Sunday for another Dorset Rally.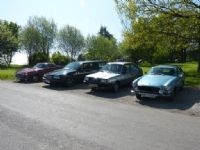 At the Bennett Arms Semley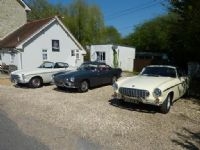 cowhorn bumper group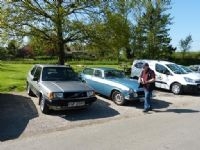 360GLT and 1800ES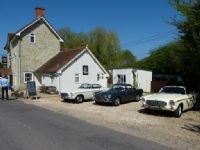 Bennett Arms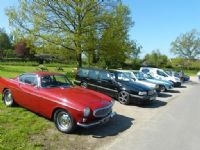 2LTR 1800S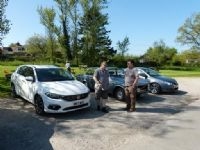 More members cars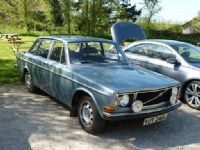 Rare 144 Grande Luxe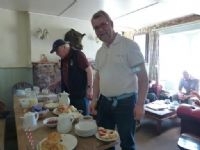 our organiser Ove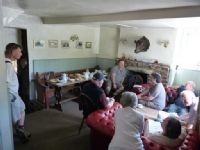 talking volvo and refreshments enjoyed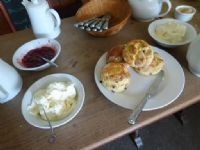 fresh homemade scones jam etc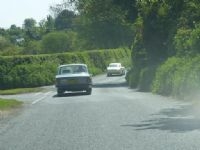 en route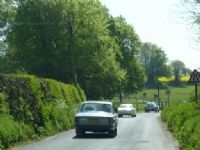 getting there half the fun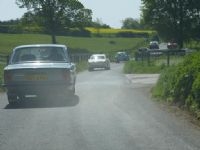 road run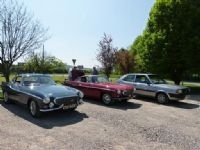 lunch stop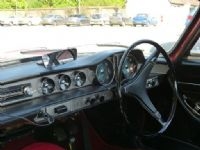 2LT 1800S with later 3 spoke wheel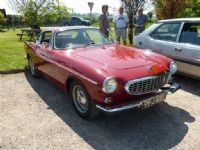 rare 1800S 2LTR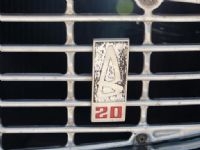 B20 2LTR grille badge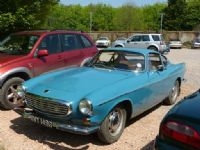 another rare 2LTR 1800S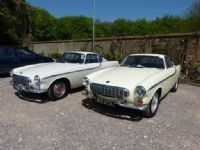 pair Jensen built 1800's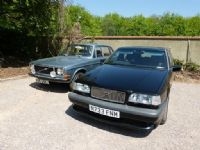 850 TR5 Estate & 144 Grand Luxe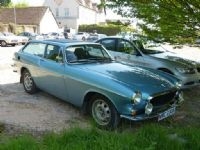 a ;ovely 1800S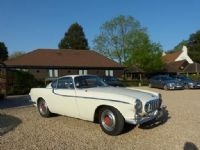 ST! 1 Saint Car